Zac Hanson gets married.
So my first love, Zac Hanson, got married on June 3rd. *sigh* I was in love with him when I was 11. I still love Hanson's music and I think they are all hot, but Clay Aiken is my "love" now.
Here are the pictures that they released to the media. I thought they were sweet. Zac is 20, but I think he looks about 14 in these pictures. It must be the goofy grin. They look so happy.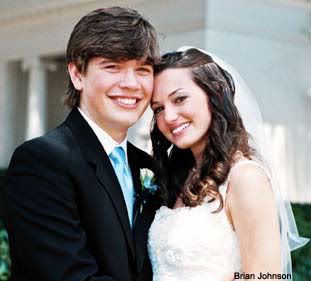 I think her dress is beautiful.